APRIL 22 – 24. 2016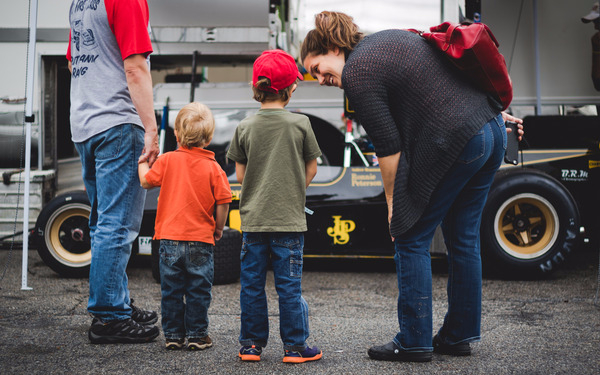 Ford will be the featured marque when the Mitty returns to the beautiful Road Atlanta circuit in Braselton, Georgia on April 21-24, 2016. Ford has had a long and storied history in motorsports, and many of these classic race cars will be on display and on track at the Mitty.
Off the track, the infield will be buzzing with activity thanks to the Grassroots Motorsports Speedfest at the Classic Motorsports Mitty. Spectators will enjoy car corrals, vendors and an expansive hospitality tent, all while surrounded by the buzzing excitement of HSR-sanctioned historic racing activities that will see over 300 cars competing throughout the weekend.
Meet Al Unser Jr. The IndyCar star will be serving as the Grand Marshal for the 2016 Classic Motorsports Mitty. Want to hang out and have a chat with him? Here's your chance.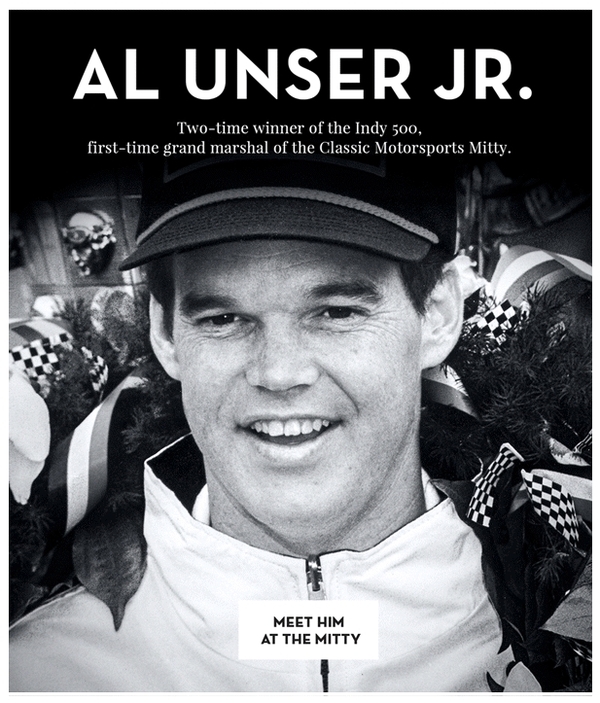 Amazing Access: At most big-time races, when the cars come off the track, they're hidden away. That's not how things operate at the Mitty. Want a close-up look at an Audi R8, a Porsche 911 RSR or a BMW Batmobile? Prepare to have your senses overwhelmed.
Tickets are now available through the HSR web site. Click above to get yours. All tickets now come with an infield parking pass.
The pricing breakdown is as follows:
Friday $35
Saturday $45
Sunday $35
Weekend $75
Tent Camping $15
RV Camping $75
VIP $145
Includes: Weekend Pass, VIP parking, access to all social events, behind the scenes tour, event program, event poster, signed by Grand Marshal, choice of 1 track touring day, and name put in drawing for pace car ride.
*Photo credits and story by James Redman, General Manager, HSR West.